Stitch-A-Way Plan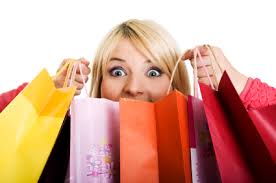 Turn your ever increasing wish list into reality when you join our Stitch-A-Way Plan (our lay-a-way version)
It's easy: All you do is create your list of stash building items, send us a message and we will do the rest!
We will weigh your items and send you a statement of your contract with your 4 payment schedule.
Use our handy Stitch-A-Way Payment Calulator found at the bottom of this page.
CLICK HERE TO LIST & SEND US YOUR ITEMS
THE FINE PRINT:
Questions:
How long is my Stitch-A-Way Plan?
Stitch-A-Way contracts are either 4 or 8 weeks. Your choice.
Are there any fees?
No fees or interest. There is a $10.00 deposit which will be applied to the last payment.
Can I cancel my Stitch-A-Way contract?
We hope not, but if so, you will receive a refund of your payment for only unshipped items if any, minus the $10.00 down payment. Items paid for and mailed are not refunded unless an item is damaged. Please notify us immediately if an order is not acceptable. Charts/patterns will not be accepted for return unless damaged in mailing due to copyright laws. The same chart will be mailed in exchange for the damaged item only.
What are my payments?
4 or 8 easy payments of your balance due are required. The deposit payment of $10.00 will be included in the first payment.
What if I miss my payment?
Unless we hear from you to make other arrangements, you have a 10 day grace period after your payment due date before your Stitch-A-Way contract is cancelled and items are returned to stock. Your payments will be refunded.
How do I pay for my Stitch-A-Way balance due?
You will be sent a PayPal invoice with your payment amount due once every two weeks or how often you prefer. Your payment will be applied to your balance due. Or if you prefer, we can charge your credit card.
Can I add to my contract?
Yes, we will send you an adjusted statement with the new amount due and payment schedule.
Can I pay my balance off early?
Yes, of course.
Use this handy calculator to figure your payments (Clear out any existing figures and enter your total price amount. Don't forget to include your $10.00 down payment)